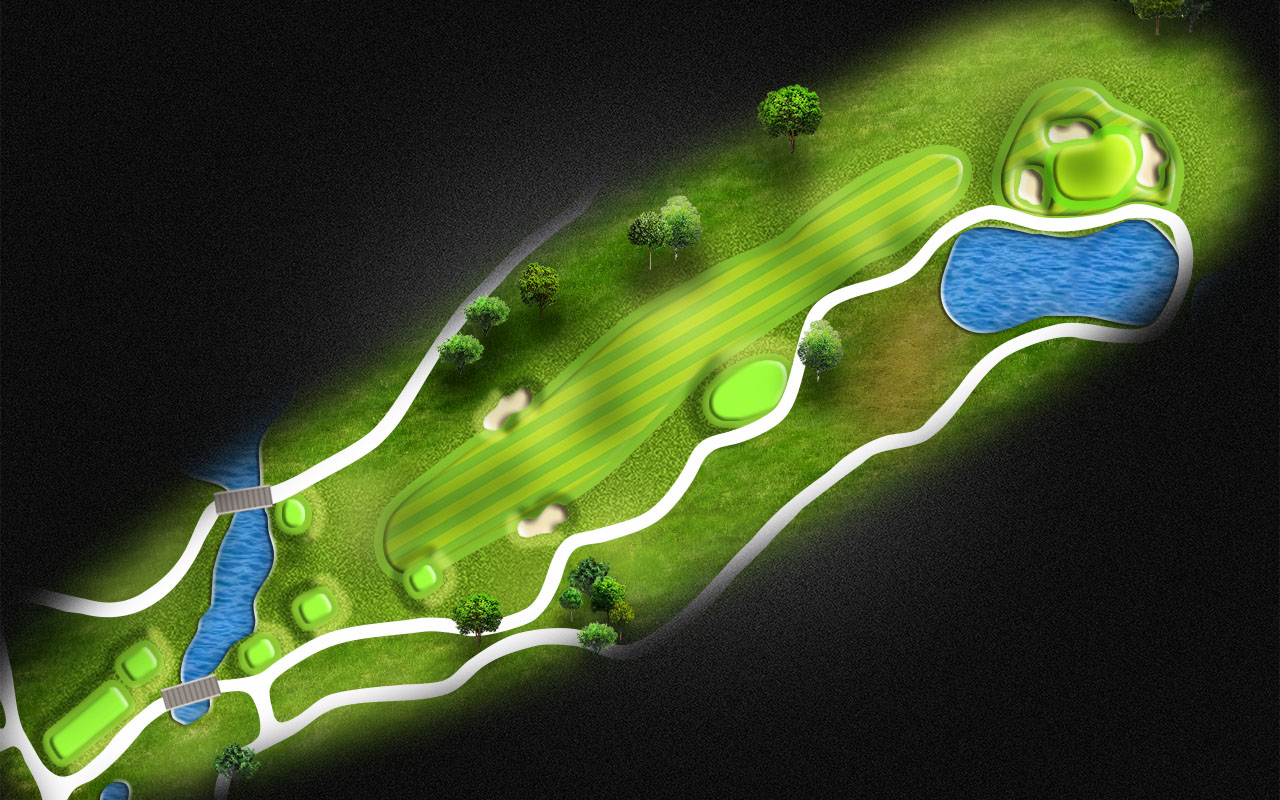 The Brook: Hole 1
Number One Brook is our longest par five. If you intend to arrive in two shots, the left side of the fairway is the side to favor. You will see two shoulder bunkers out there in the landing area on either side of the fairway. The left side tends to be drier and and therefore you'll enjoy more roll. If you are going to attempt to hit your second shot on the green, you'll notice the water on the right. Obviously that's no good. You can't play it from there. So favor the left side of the green. If you hit a great shot down there, you can certainly get on this green in two. If you're going to lay up, the hundred yard mark is perfect. The green is fairly well guarded with bunkers in the front, on the left and in the back – but the green is big enough if you're hitting a third shot in with a wedge, you should have a reasonable chance to get it close and hopefully give yourself a birdie putt.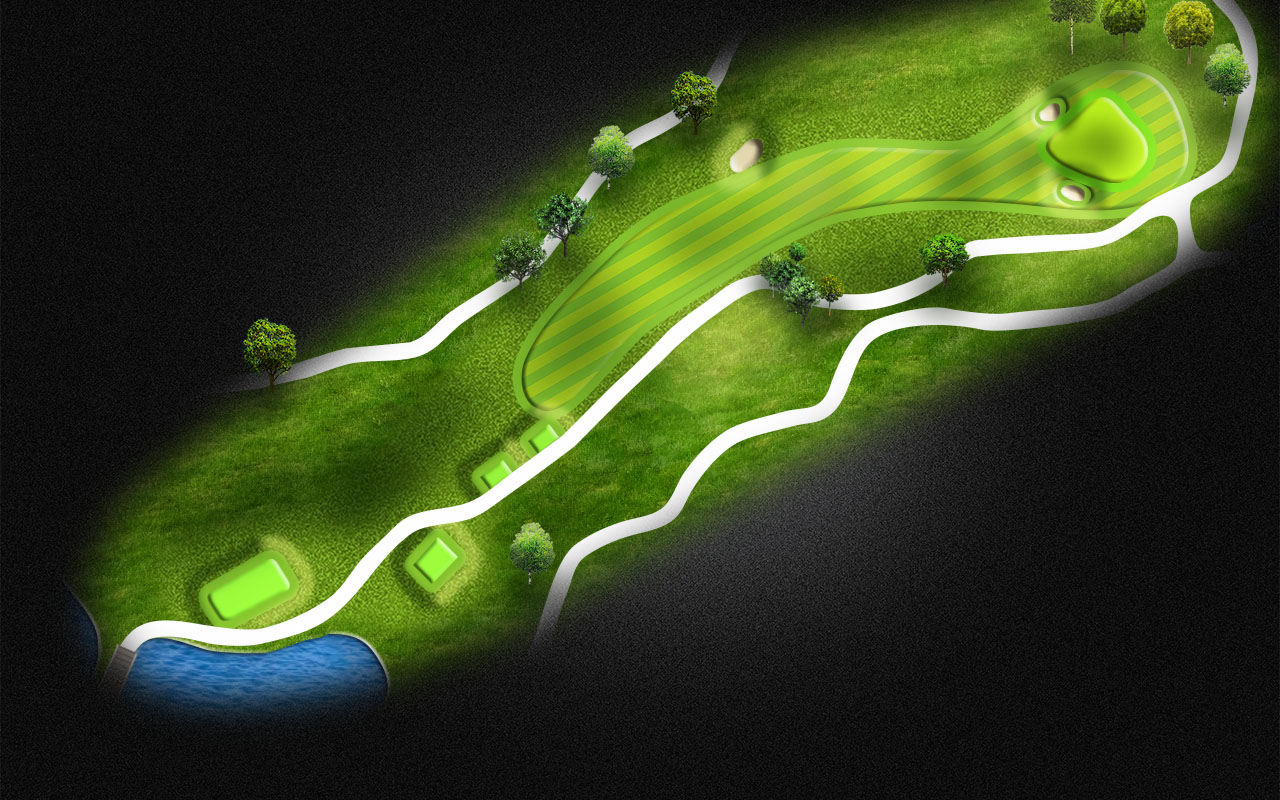 The Brook: Hole 2
Hole two on Brook is a short-ish par four dogleg to the right with the hill sloping down toward the green as the dogleg begins at the top of the hill. Favor the right side of the fairway, just to the left of the car path if you want to get the most out of your drive. From the back tee, it actually becomes a very long par four, but from the more popular tees, it's a fairly short par four and a good scoring opportunity. Don't fight the slope if your ball is on that down slope hitting your wedge. Swing with that slope … and you should be fine to hit your approach shot pretty close to the hole location. Great opportunity to score on this hole.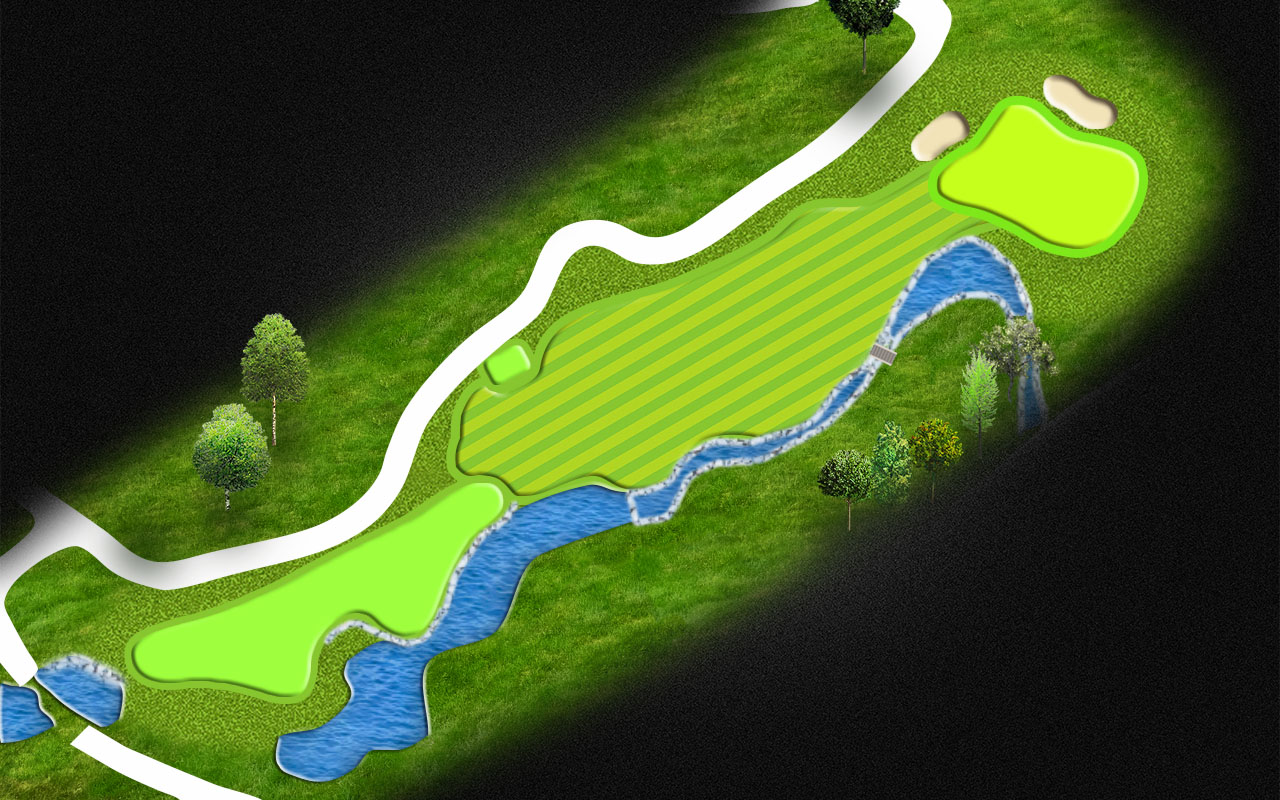 The Brook: Hole 3
Number three Brook is definitely a "signature hole" at Bent Brook. After renovating this hole a few years ago, what was once a short par three is now a monster of a par three. If you choose to play from the back tee, it's about 220 yards to the center of the green. The primary tees range from about 180 to 165 yards. So while that still might be a manageable distance for many people, this hole is not just about length. It requires some carry. We have a beautiful rocked creek that borders the front right of this green. There's a bunker to the left and bunkers behind the green, so no bail out there. If you're not hitting it well, your only miss is short left. That would provide you the ability to be able to chip up, hopefully close to the hole, and make your par. In terms of a par three, this is all most golfers can handle.
The Brook: Hole 4
Number Four Brook is another par five. This hole can play very long. It measures up to 600 yards from the very back tees although most are going to play it right around the 555 to 500 yard area. You're hitting straightaway. There's bunkers to the right protecting the right side of the green. So if you aim just to the right of the car path going down this par five, that will leave you your best shot to the green. Recently renovated, the new green is just down and to the left and there's water behind the green. If you are a long enough hitter and want to make the green in two, be mindful of that back hole location, because the closer you get to the back of the green, the closer you get to disaster in making a big number on this par five. Short and right in front of this green are your best misses. This is a good looking hole framed by two trees on either side in the layup area as you approach a well guarded, smaller green.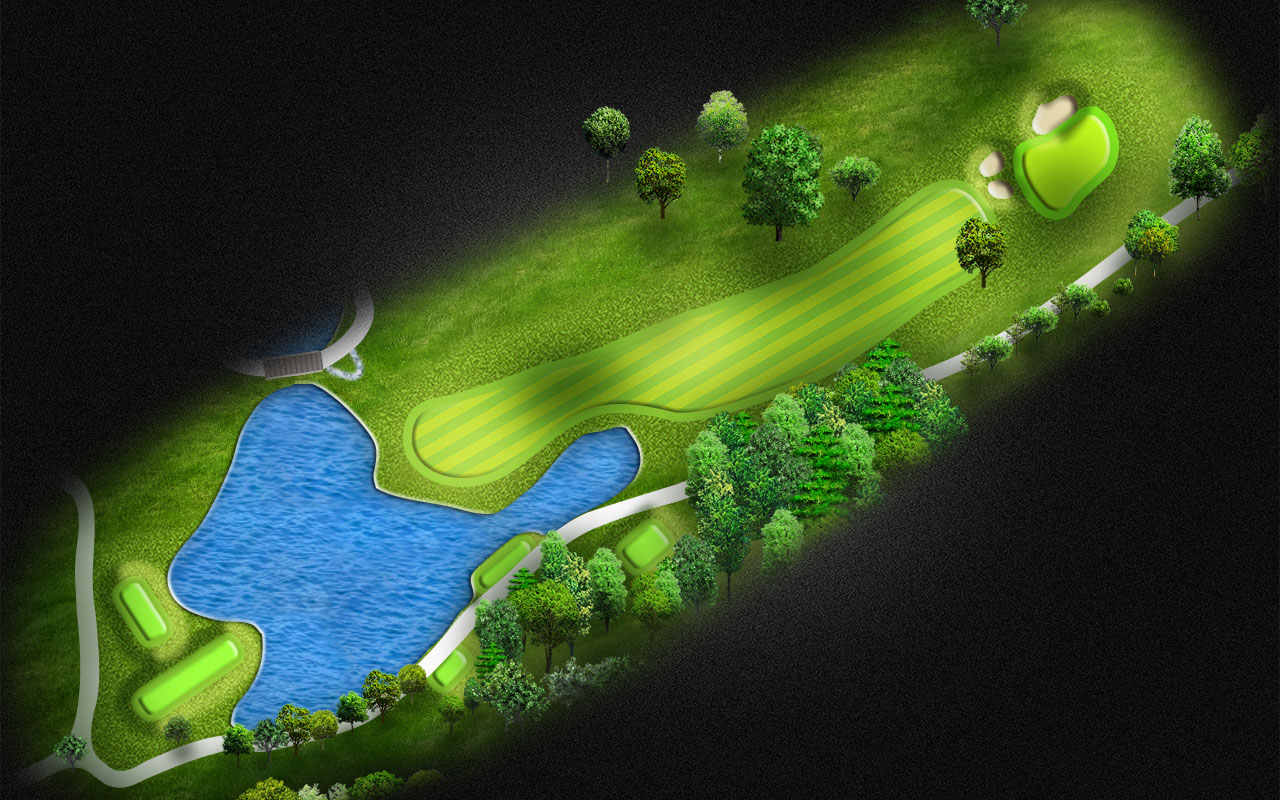 The Brook: Hole 5
Number five Brook is a beautiful golf hole. There's water in front of the tee, which doesn't come in play that often – but it happens. The left side of the fairway is where you want to favor on this hole. You'll see a tree that has some branches that overhang the fairway so you can't be too far left, but you certainly can't be right because the right side of the fairway has an out of bounds fence. So hitting one straight down the middle or just the left side of the fairway is the proper way to hit this tee shot. When you're hitting your second shot into this hole, you may want to play one extra club. It does tend to play uphill and usually needs a little extra fuel to get there. There's a bunker in the front of the green and to the left of the green that guard this hole. Make sure you are taking enough club and carrying that front bunker because you don't want to be in there. It's pretty deep and sometimes hard to get out of and it'll be hard to make par and maybe even bogey from there.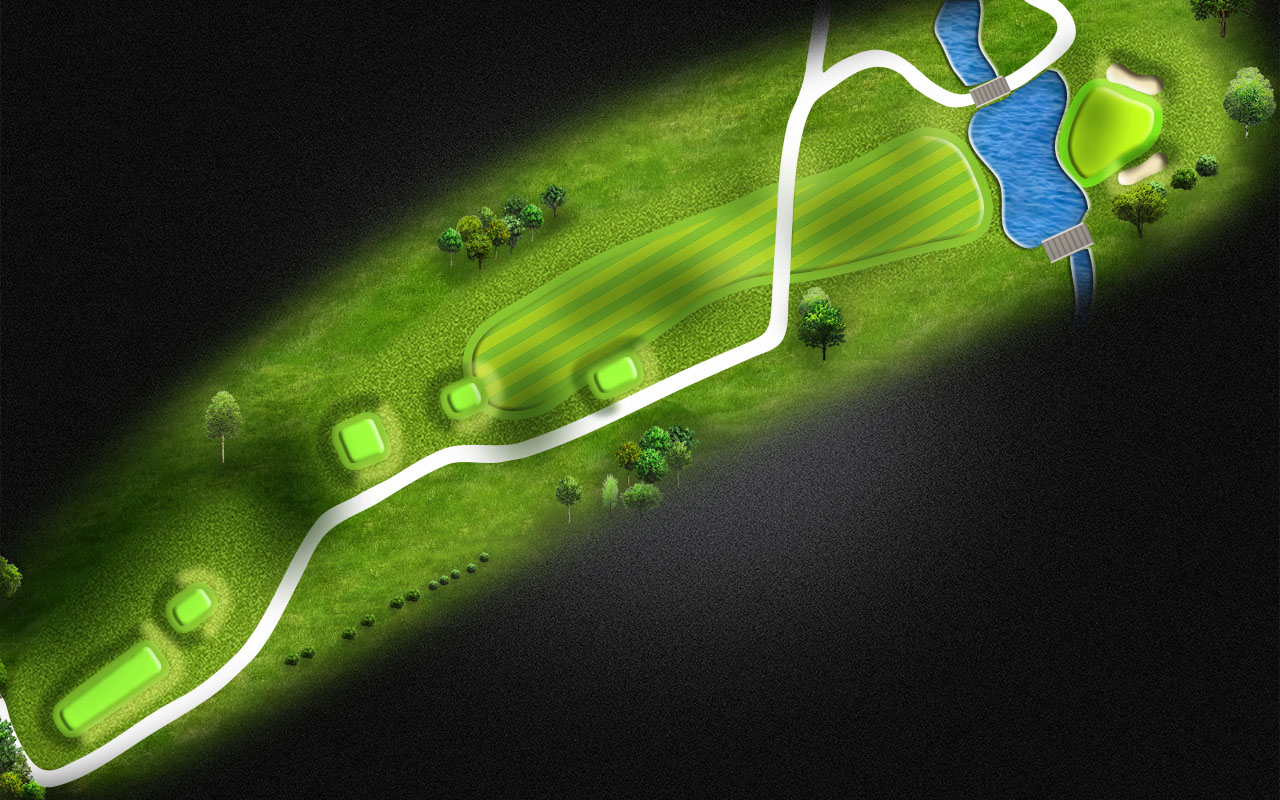 The Brook: Hole 6
Brook number six is just a beautiful golf hole. In order to best navigate this hole, you'll need a straight tee shot that's long enough to give you a shortish club in. There is a beautifully rock-walled creek right in front of this green that protects the putting surface along with bunkers to the left and right. The second shot is the one that's going to really count on this golf hole. Depending on what time of year you play and what the wind is doing that day, it really determines what kind of club you're going to choose for the approach shot. Obviously a long shot is the best miss as nothing good comes out of that creek. Along with Brook three, this is truly one of our signature holes. Since it takes two solid back to back golf shots to have a chance at birdie, scoring one means you've really earned it.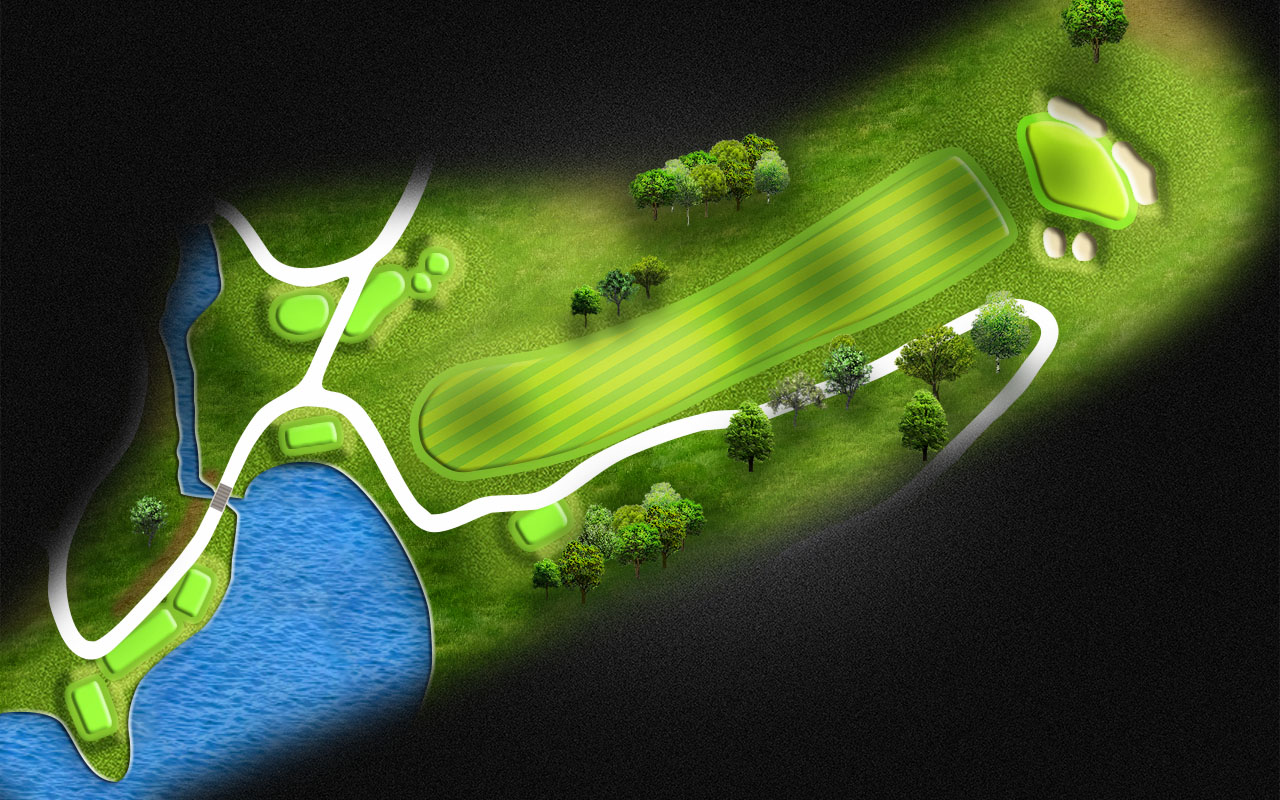 The Brook: Hole 7
Number seven Brook is a hole that gets overlooked every once in a while. It's a straightaway par four. More than others, it's probably the hole that you can find yourself tree hooked on either side if you're not careful. So you need to hit a tee shot straight down the middle or just left of center. Now if you've done that, you probably don't have far to go for your second shot. The appearance of the green from the fairway gives it a very slender look. It doesn't look like the green is very wide from front to back. However, it's wider than you think so trust the GPS on your golf cart and you will know if you should miss it long or short, depending on where the hole location is. Balls that land in front of this green tend not to roll up because there is a little bit of a slope there, so you need to carry it all the way onto the green. Balls that go to those back bunkers provide some really hard downhill bunker shots. Being precise with your second shot and hitting a nice solid iron in will keep your score low. This is a favorite golf hole for many of Bent Brook's regulars.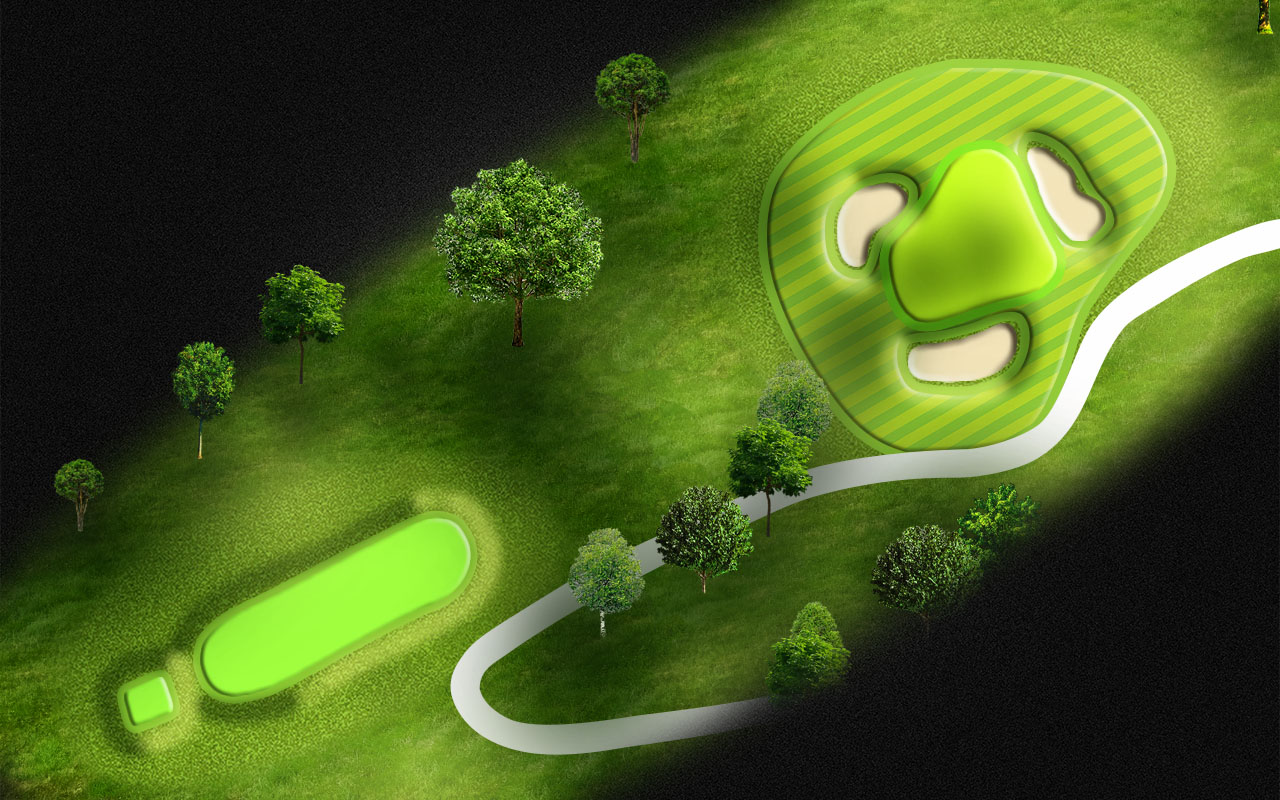 The Brook: Hole 8
Number eight Brook is a good par three. It can play anywhere from from about 145 to about 180 in yardage. You can stretch it back a little further than that and obviously we have some tees that can play a little bit shorter than that as well. This hole is a straightforward par-3. There are bunkers on the right hand side, left hand side, and on the backside of this hole. The hardest hole location on this hole is back left or back right. If you miss the hole left or right or long with those two hole locations, you are going to have your work cut out for you to make a par. So when the hole is in the front or the middle, it can provide a good birdie opportunity. It's very susceptible to the wind so make sure you take that into account before you pull the trigger.
The Brook: Hole 9
Number nine Brook is a favorite around Bent Brook. From the tee looking down the fairway, you've got water right and then water at the end of the fairway just before the green. It makes it a little bit difficult from a tee shot standpoint, but standing on the tee, it's just a beautiful sight with the clubhouse standing behind the green. The tee shot needs to be favored down the left side. Obviously, right is no good. If you hit your tee shot too far, you can bound into the water at the end of the fairway – so you need to be pretty precise with how far you're hitting it off the tee. Once you've accomplished that and you've got your second shot into this green, this green is well guarded with a bunker front, left, back, and right. So depending on where you miss the green and where the hole location is, it can certainly make it difficult to get up and down and make your par. So make sure you're aiming at the safe side of this green to give yourself a reasonable chance for a par. We're all hoping for a birdie but if you make your par on this hole, be thankful and get yourself on to the clubhouse and enjoy something cold to drink.