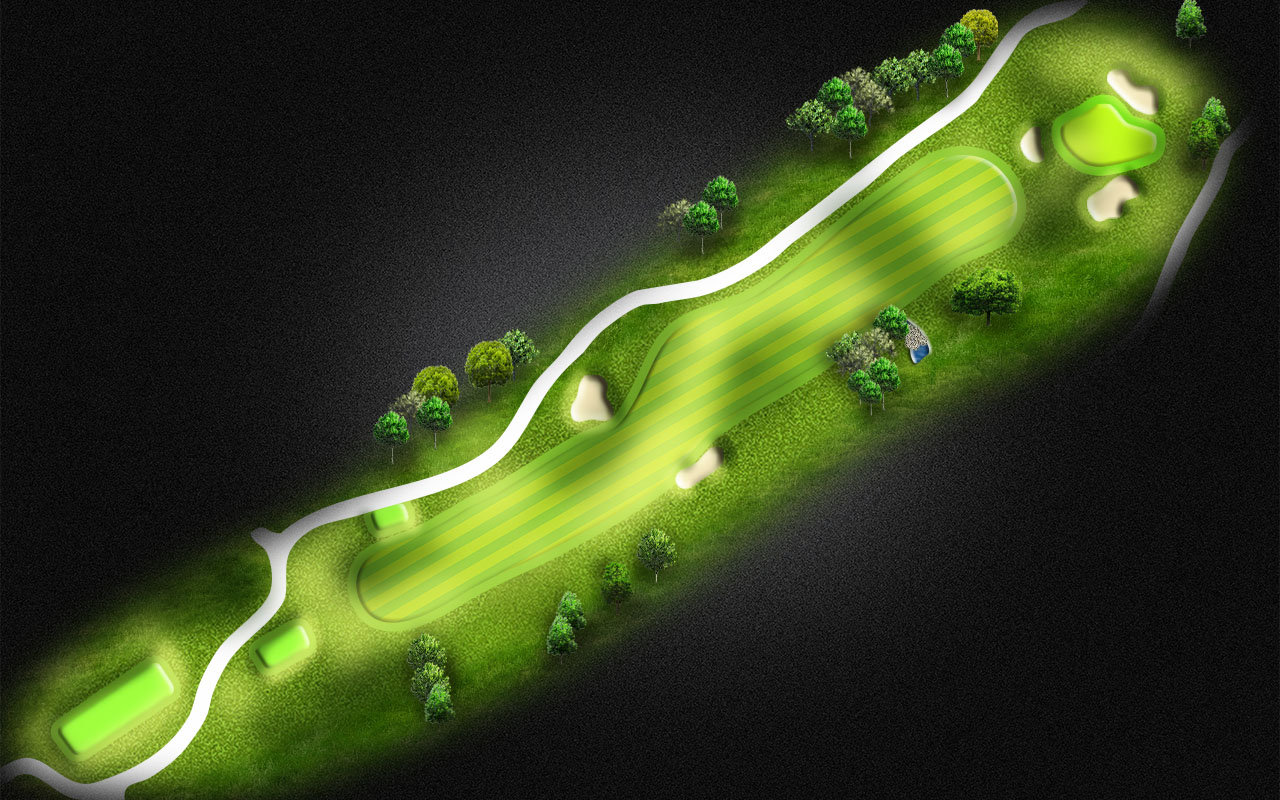 The Windmill: Hole 1
Number one Windmill is a longish straightaway par four depending on weather and the season. In the summertime when it's dry, this hole can play a little bit shorter if you catch the hill around the 240 mark (depending on tee). Aside from those conditions, the yardage on this hole constitutes a fairly long par four. With winter winds in your face or damp conditions, this hole can be extremely long and is even occasionally used as a short par five for scramble tournaments. Like most holes, your tee shot really sets up this par four and if you can crest that hill, you'll be set up to score. There are three bunkers that guard this hole but the are manageable for the most part.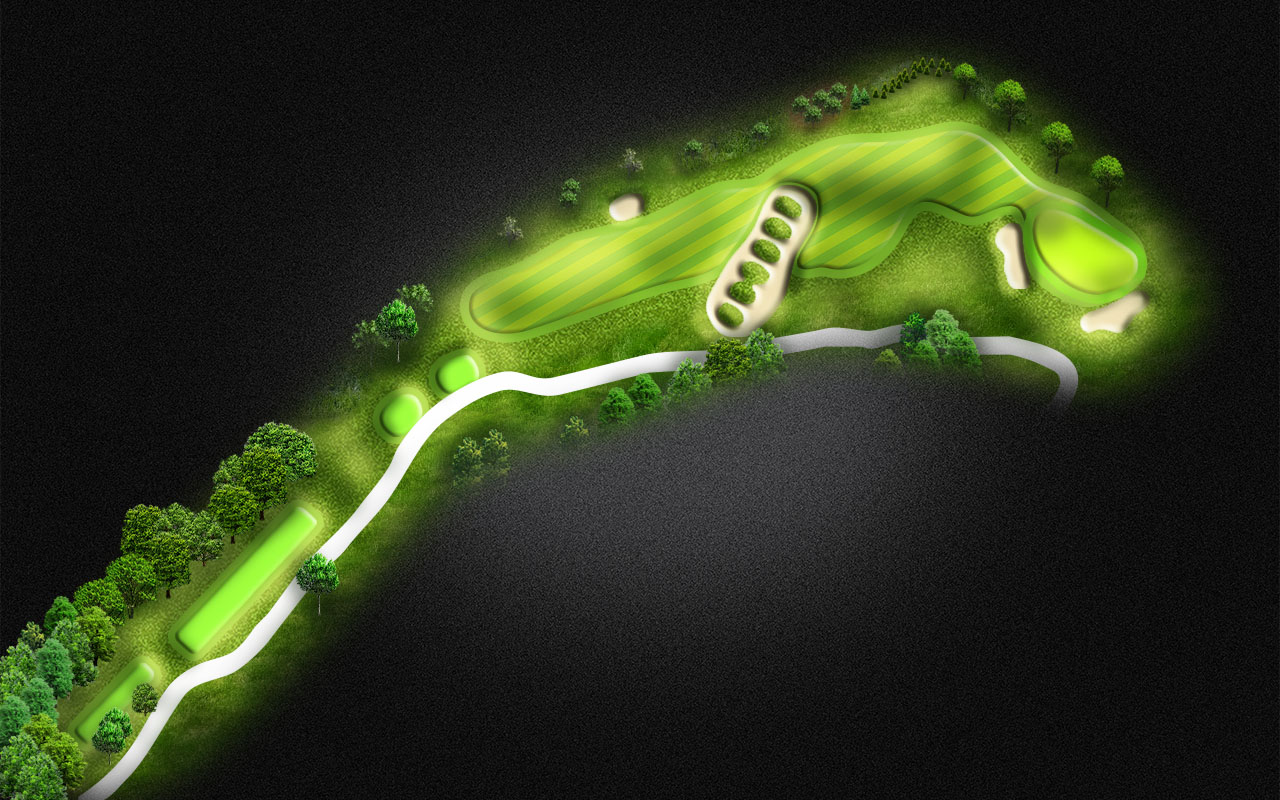 The Windmill: Hole 2
Number two Windmill is a very versatile dog leg right par four. The main tee is a fairly large tee that can hold a number of variety of tee markers, making for a long tee shot if played from the tips. Additionally, there are two other tee boxes in front of the first that dramatically shorten the hole. Thee tee from which play is important because there is a series of church pew bunkers installed a few years ago that can be difficult to manage. If you can clear those bunkers with your tee shot, you'll be left with a little chip shot to the green. You'll have to make this decision at the tee box. If you choose to play short of the bunkers, you'll be left with about 150 yard shot into this green which is a manageable approach shot. Be mindful of the fence line to the left of this hole as landing on the wrong side of it means your out of bounds – even if you're tempted to chip over it.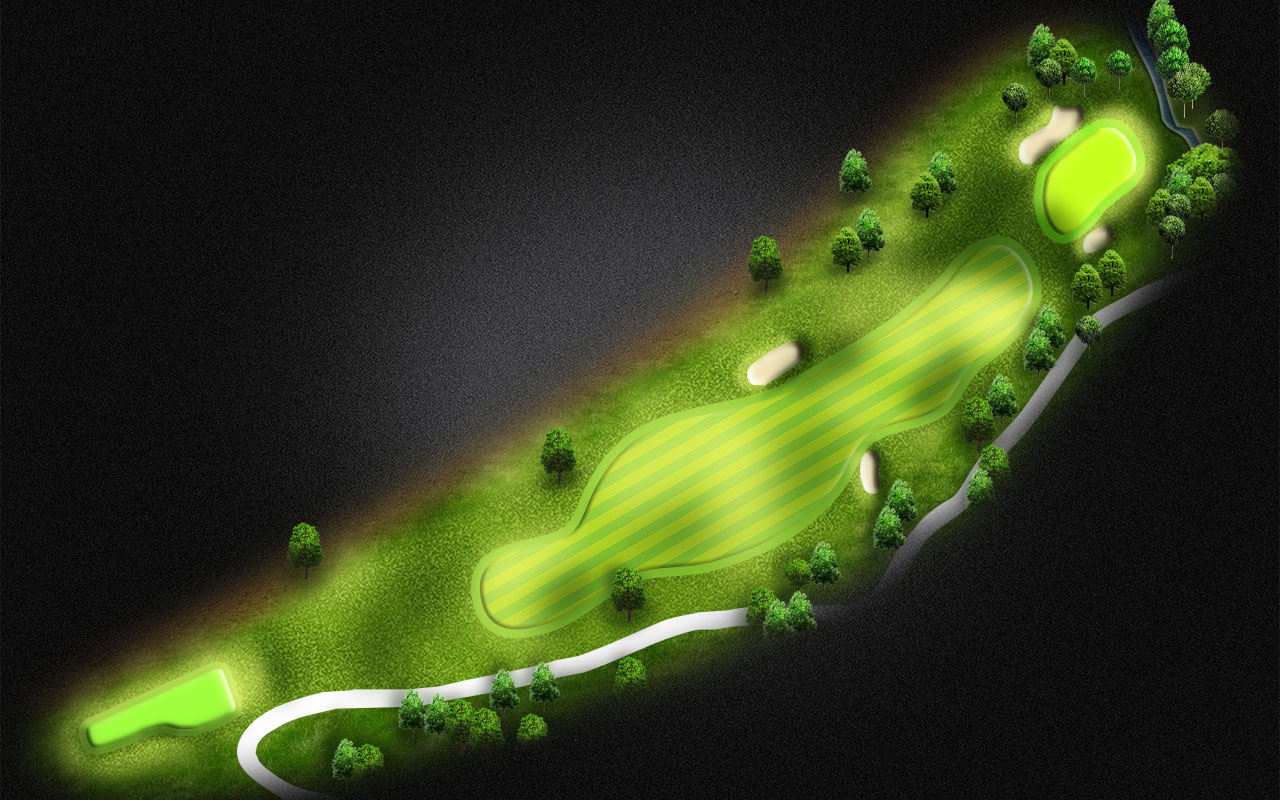 The Windmill: Hole 3
The number three tee is just adjacent to the Bent Brook billboard and serves as a nice back drop for a fairly large tee box that are home to several tee markers.  A slight dog leg left that makes its slight downhill turn at about 150 yards from the green.   If you're able to play a long tee shot with some draw, you may find yourself with a short wedge in from there.  Keep in mind that you might also be looking at a downhill lie which can complicate that approach shot.  The green has some of the most severe pitch from back to front of any of the greens at Bent Brook. The hole locations that are most difficult are back left and back right due in part to the fact that just over this green is a pretty severe slope to the creek below.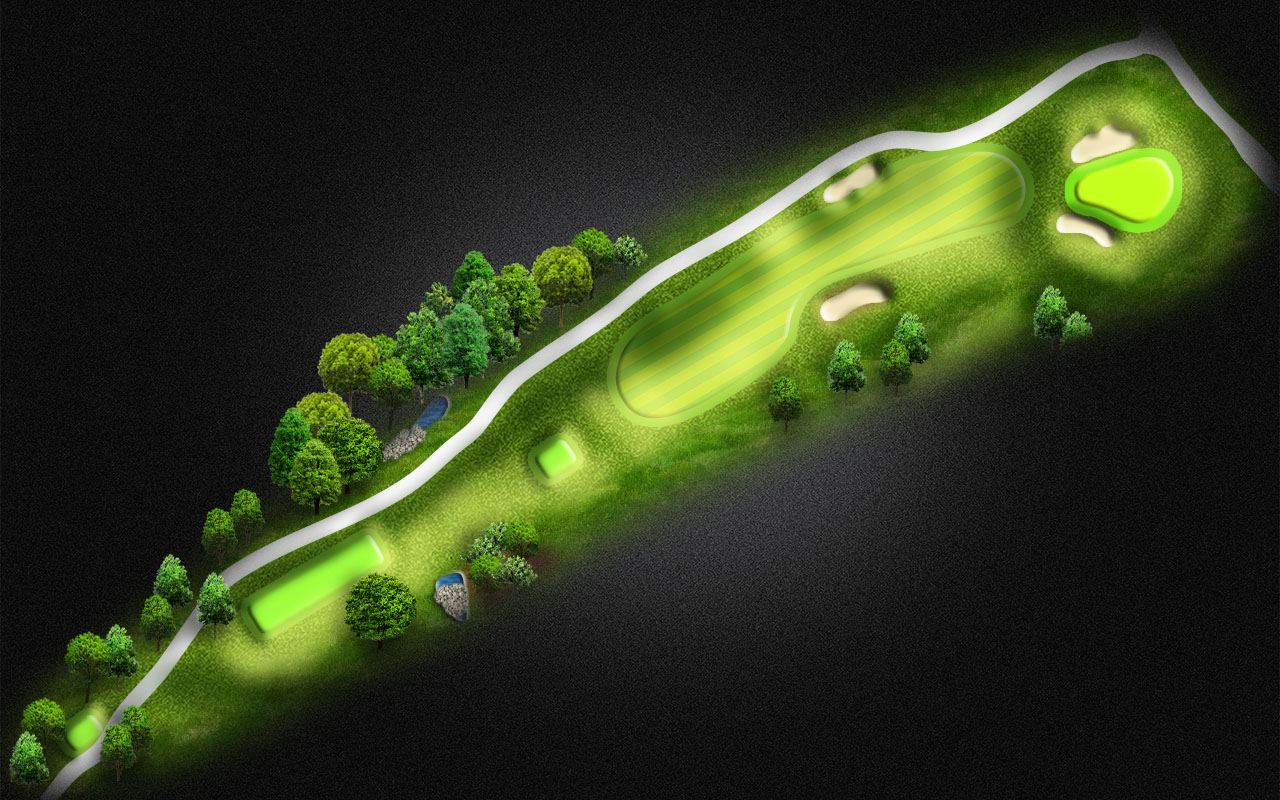 The Windmill: Hole 4
Number four on Windmill has a new tee box for the number one tee which can dramatically affect the way this hole plays.  From the number two, three and four tees, it's a relatively short par four, but from the championship tees, this hole will challenge any golfer.  If you choose to play in front of the number one tee box and you're a long hitter, you can take your tee shot near the front of the green on this straightaway par four. Depending on the wind and temperature, the bunkers in the fairway at about the 110-yard mark can catch a lot of balls and maker a very difficult second shot.  Even. if you're not a long hitter and you manage to avoid those bunkers, you should have a an opportunity to score coming into this green.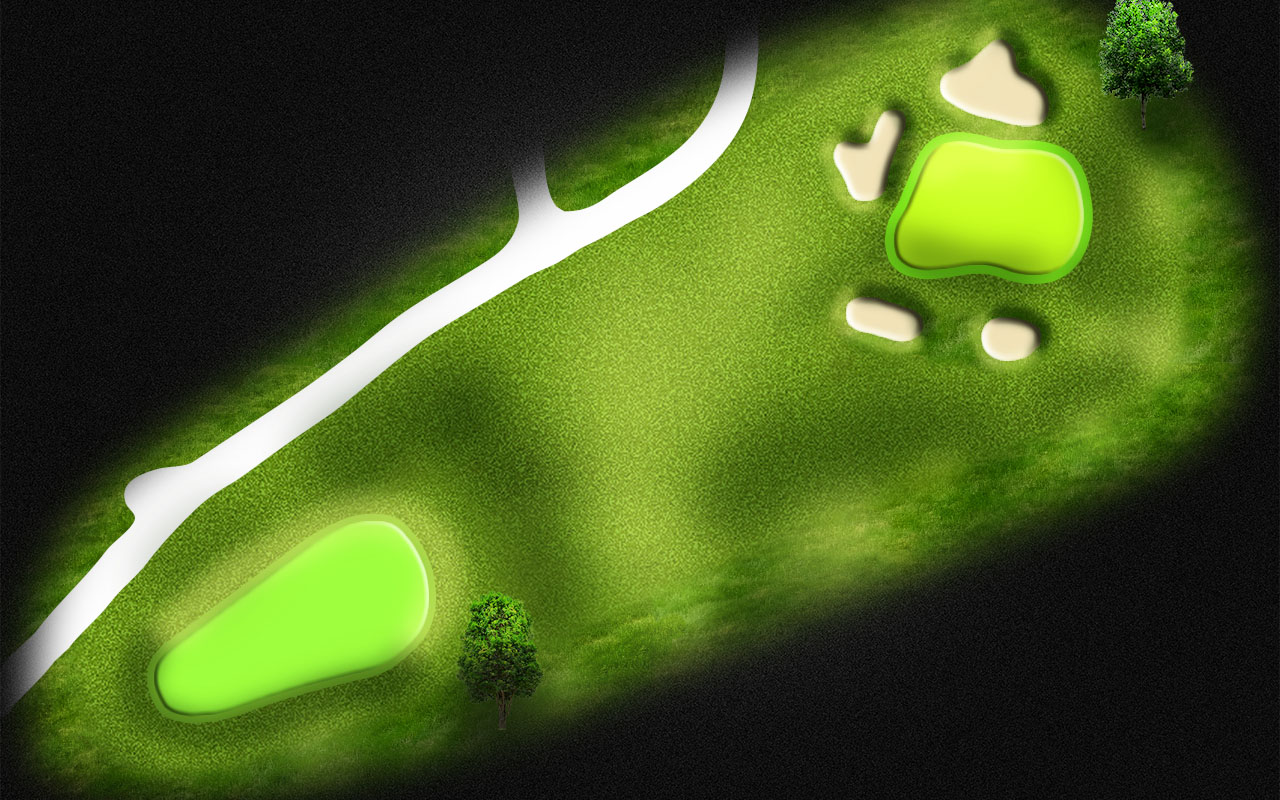 The Windmill: Hole 5
Number five Windmill is the shortest par three at Bent Brook so you'll get a little breather from a yardage standpoint. However, missing this green is not a whole lot of fun. There's some slope from back to front and from left to right. And there are two bunkers that guard the green on the right side and one guarding the left. A back pin location can complicate matters as you'll encounter some pretty severe slope just over this green that makes recovery difficult.  The short yardage may offer a false sense of security as missing right, left, or long will make saving par difficult.  It may be short, but this hole requires an accurate tee shot.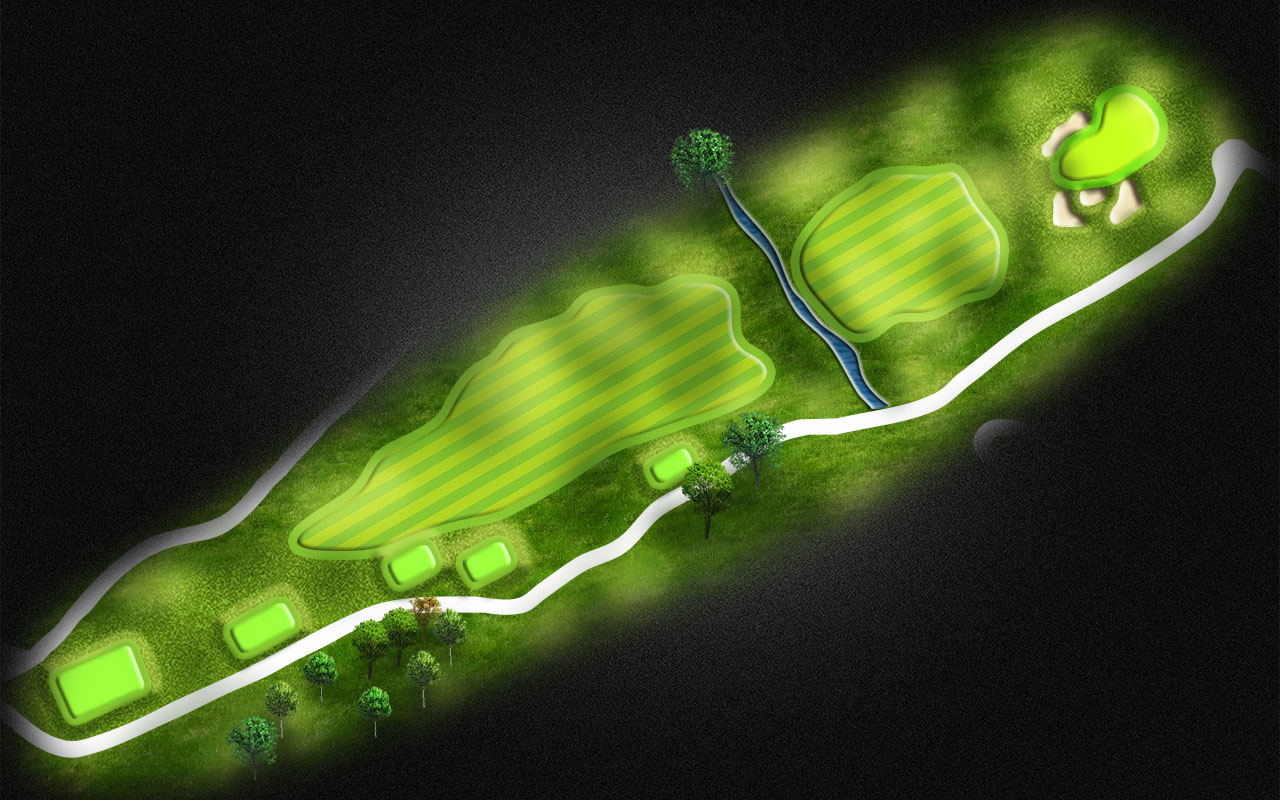 The Windmill: Hole 6
Recently redesigned, this straight-away par 4 that can play as long as 440 yards and as short as 198 yards. From the tee box, you'll need to factor in the creek that bisects the fairway at about 277 yards from the number II tees. If you choose to lay up for your tee shot, you'll have about 155 -175 yards to the flag depending on its placement. When considering your approach shot, know that a signature feature of this Redan green is the diagonal "spine" that runs from front left to back right. Additionally, the front part of this green slopes dramatically down and toward the right and would be considered a false front. There is a less pronounced slope on the back left of this green – another typical feature of a Redan green. Hole placements are always beyond the false front. Don't be short.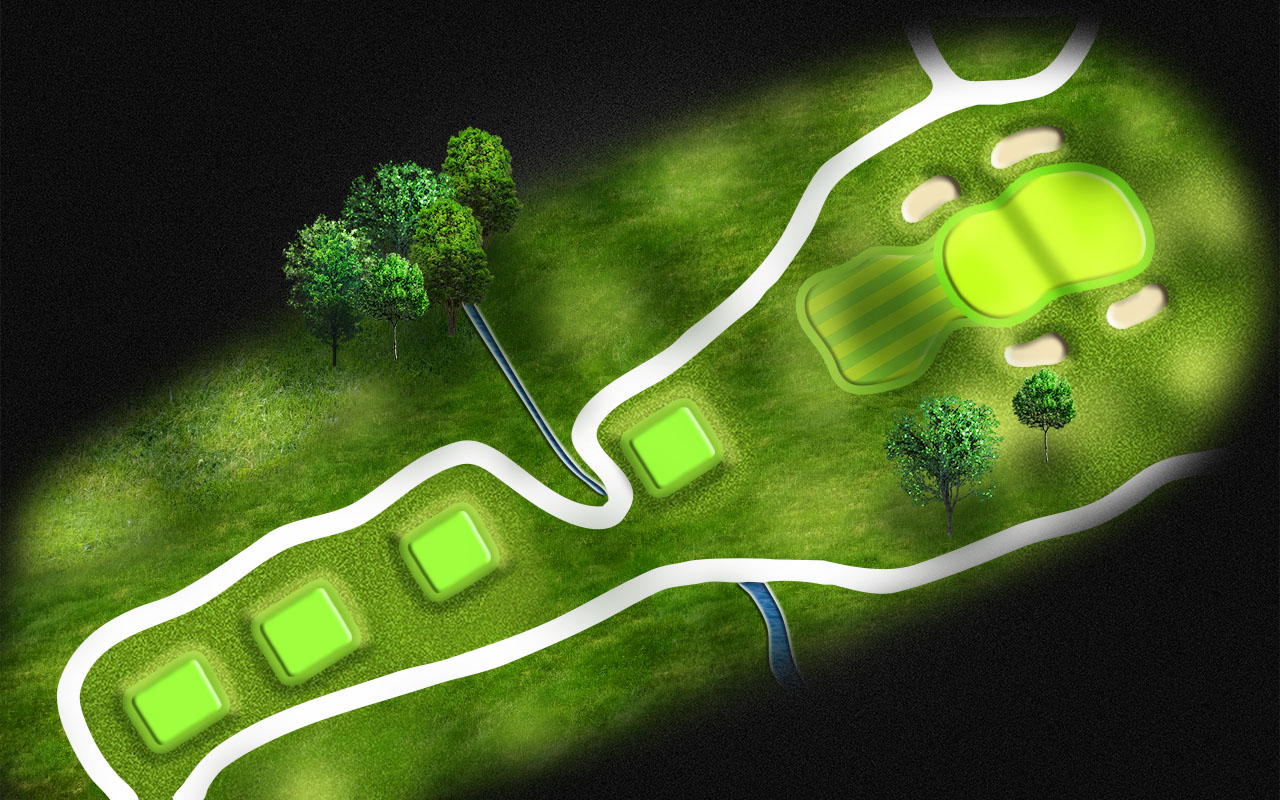 The Windmill: Hole 7
Completely renovated in 2021, this par three can play as short as 109 yards to as long as a hefty 250 yards depending on your tee box and pin placement on this signature two-tiered Biarritz green. This historic design features a large flat landing area on both the front and back side of the green that is separated by a significant swail that dips to nearly two feet below the putting surface. Getting an accurate distance from your tee box and club selection are critical to a low score on this hole. The green is guarded on both the left and right with bunkers so choosing the best "miss" might be tricky. If you can make a par on this whole, you'll certainly gain a stroke or two on the field.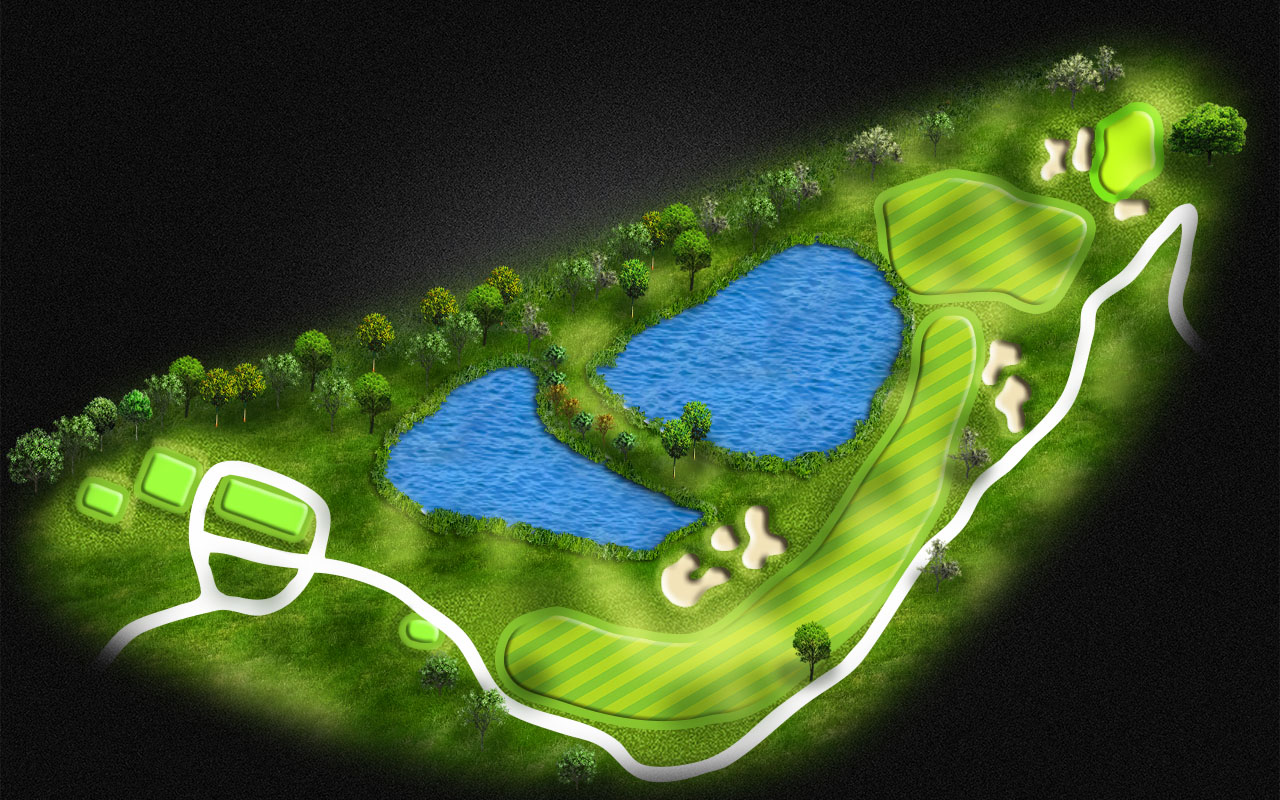 The Windmill: Hole 8
A favorite of guests and staff alike, this par 5 can play anywhere from 412 to 559 yards and features a sharp dog leg in what would be the landing area for most tee shots. There are two aiming bunkers on the inside of this dog leg that, if carried, would allow the long hitter to reach this green in two shots. If that shot seems too daunting, you might consider aiming toward or just to the right of the large tree on the far side of the fairway. If choosing this route, a good second shot will leave a wedge into the green in most cases. About 50 yards from the green, the fairway begins to turn back to the right, giving this hole its moniker of a "cape hole". Success on this hole has a lot to do with the tee shot and ensuing second shot.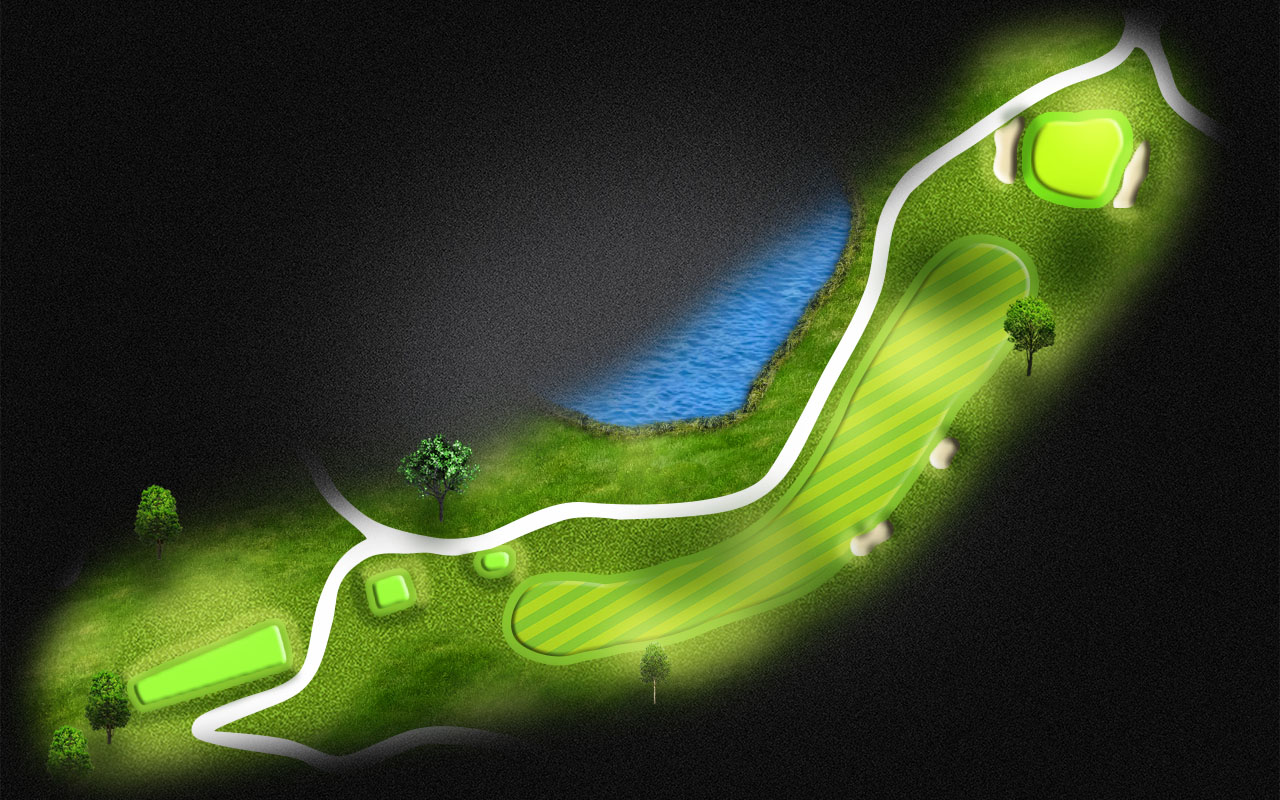 The Windmill: Hole 9
Number nine Windmill is one of the best holes of the 27 you might play at Bent Brook. Each hole nine is a finishing hole depending on rotation but Windmill nine is a favorite.  Featuring a slight dogleg left that makes it turn around a water hazard, long hitters might try to bite off a little bit of that dog leg by going over the water.  If you take this line, make sure you've got the muscle to clear that water as the drop is on the front side of the hazard and what will be your third shot will definitely be a long one.  Bailing too far out to the right off the tee is really no fun as the higher rough is along that right side of the fairway.  Two aiming bunkers frame the right side of the dog leg that can make your second shot pretty difficult as well if you manage to trickle into one. So, the tee shot is the biggest demand on this hole. If you manage to find the short grass, you should have a short to mid iron into this green, depending on the tees you chose. The green is very large so slightly off target might still leave you with a putt, but the bunkers that guards all sides of the hole will cause some distress if you're too far off target. Again, there is lot of surface area on the green so not a difficult shot in and lot of green to work with if you do happen to catch a green side bunker.